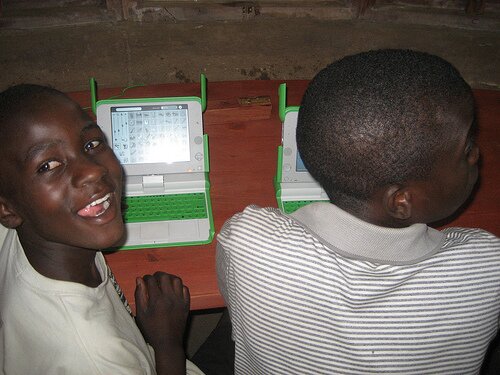 CC image courtesy of Lubuto Library Project on Flickr
Hewlett-Packard (HP) has claimed Indian company Olive Telecommunications was awarded the tender for the supply of devices for Kenya's laptops for schools programme unfairly after senior government officials colluded to inflate prices.
HumanIPO reported yesterday the Parliamentary Committee on Education had criticised the awarding of the tender for the supply of the 1.3 million laptops to Olive due to its not fulfilling a requirement that bidders must be device manufacturers.
The committee has asked for the policy to be delayed, though the government insists it will push on.
HP, which was one of the parties that lost out to Olive in the bidding for the tender, has said the price quoted by Olive was inflated by around KSh1.4 billion (US$16 million), with the price of KSh24.5 billion (US$284.9 million) given by Ministry of Education cabinet secretary Jacob Kaimenyi at the time of the tender award higher than the KSh23.1 billion (US$268.9 million) quoted by Olive on December 13.
"It is clear from the foregoing that the procuring entity amended the total price quoted by the successful bidder and which was read out at the opening of BAFO (Best and Final Offer) and awarded it (Olive) the sum of US$15,914,288 more than it had actually quoted," HP said in documents filed last week before the Public Procurement Administrative Review Board (PPARB).
HP also alleged Olive and the third rival bidder Haier were related entities and hence should not have been allowed to have competing bids.
"To the procuring entity's knowledge the said two companies had previously entered into a joint venture to form Haier Telkom (India), a company that is still active," said HP.
Through lawyers Iseme Kamau and Maema Advocates, the company said the award was compromised as it was shrouded in secrecy.
Other accusations levels by the company include the tender evaluation committee disclosing the price quoted by the bidders, thereby allowing for price comparison and undercutting.