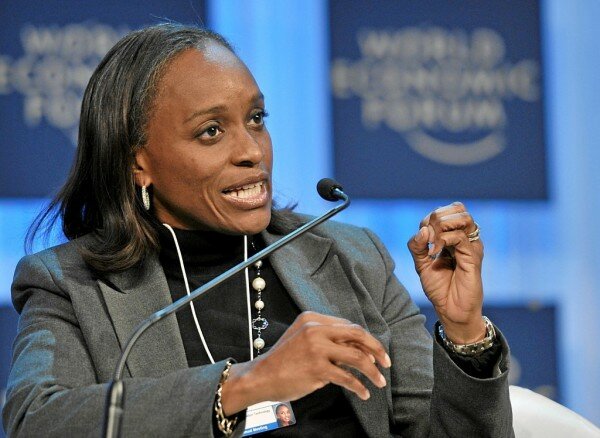 Omobola Johnson, Nigeria's communication technology minister. CC image courtesy of the World Economic Forum, on Flickr.
Nigerian minister of communications Omobola Johnson has said the targets set out by the National Broadband Plan are achievable.
Nigeria Communications Week reports the minister told the "Connected Nigeria, Connected Nigerians" event in Lagos she was positive about the future of Nigerian broadband.
"The most credible statistics on broadband penetration estimate that Nigeria's broadband penetration is between four per cent and six per cent, further underscoring the need for Nigeria to give strategic importance to the development of broadband infrastructure," the publication quotes her as saying.
The National Broadband Plan, set out in 2012, aims to increase Nigerian internet penetration fivefold by 2018.
The Nigerian government also wants all mobile operators to provide 3G services by 2018.
HumanIPO reported last month the International Telecommunication Union (ITU) said the key to solving Nigerian broadband problems is fixing the country's power issues.
"Efforts to deliver broadband across Nigeria will be a mirage unless the key problem of power is addressed by government in partnership with stakeholders across the ecosystem," the ITU said.