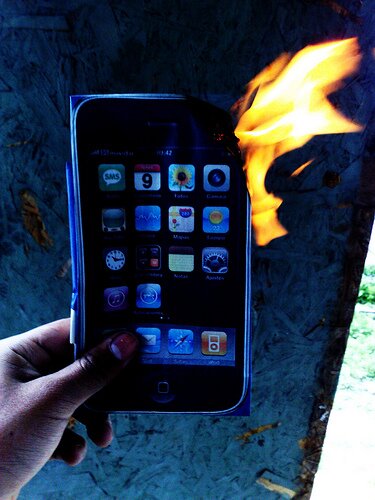 CC image courtesy of existencial2 on Flickr
The South African police's leading investigator on the Oscar Pistorius murder case has travelled to the Apple headquarters in the United States (US) to seek help in bypassing the passcode on Pistorius' iPhone, which the paralympian says he has forgotten.
HumanIPO reported in June the South African Police Service (SAPS) asked for Apple's help in gaining access to the iPhone, which police and prosecutors think may contain SMS and WhatsApp messages pertinent to the case.
Pistorius insists he has forgotten the four digit passcode to access the phone.
Three top police officials including Lieutenant General Vineshkumar Moonoo and Captain Francois Moller – the lead investigator and the state expert witness in the case respectively – have flown to Apple HQ in a bid to make final attempts to unlock the device, with Pistorius' trial due to open on Monday.
"We have sent officials who are meeting with Apple today with the purpose of unlocking an iPhone," Nathi Mncube, spokesperson for the National Prosecuting Authority (NPA) told the Telegraph.
"We followed the mutual legal assistance processes.
"With or without this evidence, the trial will still continue on Monday and we feel that we have more than enough evidence regardless, but any evidence we can lay our hands on is critical."
The police officials are due to fly back to South Africa on Sunday, in time for the start of the trial the following day.