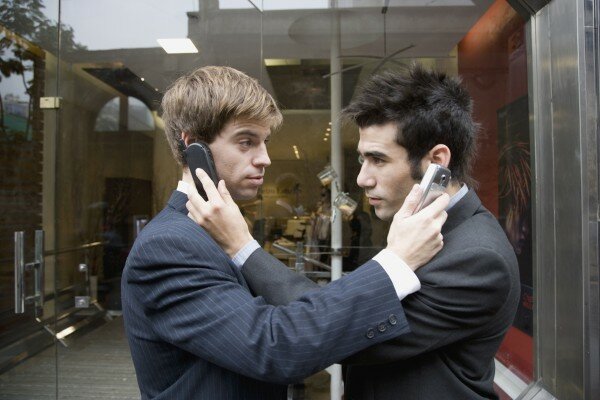 South Africa's Right2Know Campaign has called for leading operators Vodacom and MTN to drop their court cases challenges to the new mobile termination rate (MTR) regulations announced by the Independent Communications Authority of South Africa (ICASA).
HumanIPO reported earlier this week Vodacom had followed rival MTN in launching legal proceedings against ICASA over the new MTR regulations, which provide for 50 per cent cuts along with asymmetric costs to the detriment of the larger operators.
Right2Know, which last year held protest marches in Cape Town and Johannesburg over the cost of communication in South Africa, has urged the two operators to drop their challenges to the new rates immediately.
"This progressive pricing structure is an important step towards providing cheaper and better telecommunications to all South Africans, but the MTN-Vodacom duopoly seems determined to continue its profiteering at the expense of the public's right to communicate," Right2Know said in a statement.
"Both operators have attempted to justify their legal action by arguing that ICASA new pricing structure is somehow arbitrary and unfair. It is a misleading claim."
Right2KNow said ICASA's regulations are an extension of policy implemented in 2010, when the regulator did carry out a cost study, determining the market lacked the necessary competition to bring down the cost of communication.
"As a result, the last three years have seen greater competition, lower prices, and greater access to telecommunications across South Africa. To suggest that that ICASA's latest pricing structure was arrived at arbitrarily or without justification is clearly false."
The claim ICASA did not carry out a cost study is central to Vodacom's challenge, while MTN also purports to challenge the process behind the cuts rather than the cuts themselves, though chief executive officer (CEO) Zunaid Bulbulia has suggested the new pricing scheme is an attempt to "subsidise" telecom firms that are "failing".
"ICASA's pricing structure does not simply favour one particular network over another, but instead promotes a more diverse telecommunications sector – a reasonable request from a regulator," Right2Know said.
"Indeed, MTN and Vodacom benefitted from a similar pricing structure when ICASA implemented a fairer interconnection structure between Telkom and MTN and Vodacom, when they were building their networks. It is an important step from the regulator to ensure a fairer pricing scheme that prevents a duopoly, and ultimately protect the interests of South African cell phone users."
Right2Know said whatever the claims of the operators it is clear the legal action is not in the public interest, but rather they were acting to protect their shareholders.
The campaign has bowed to continue the fight for affordable communications.
Image courtesy of Shutterstock.