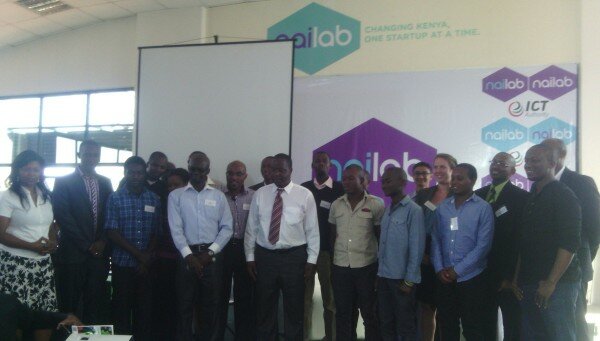 Kenyan incubator Nailab has unveiled its third batch of startups in a event officiated by Ministry of ICT cabinet secretary Fred Matiangi, with the young entrepreneurs showcasing their innovations in governance, business, social enterprise, community and entertainment.
The event showcased six startups incubated at the Nailab in a session dubbed 'Demo Day' to policy agencies in government, route-to-market partners, target consumers, investors and possible growth partners.
"Projects such as Nailab provide opportunities for local entrepreneurs to nurture their skills, to access the latest tools and to get exposure on the global stage," said Matiangi. "Such projects should be replicated to youth not just in Nairobi but across all counties in Kenya. The vision is that through this model, sustainable satellite incubators can emerge in other parts of the country to support enterprise development and innovation agendas."
The event featured presentations, pitches and demonstration of solutions from Clad Light, which increases visibility for motor bikes users day or night, KejaHunt, an online property-listing platform using geo-location technology,and GoKibali, a system to enable users to apply for licences and permits online.
Also presenting were SokoText, a social enterprise that operates in the slums of Nairobi helping vegetable sellers to order for fresh stock, Swap Kitabu, a web and mobile-based service aimed at helping ease the acquisition of reading material to the lower income earner, and GigWapi, a web and mobile-based service aimed at helping ease the acquisition of reading material to lower income earners.
"At Nailab, we are proud of the marvellous progress the founders and their teams have managed to put together under our programs and we look forward to creating an enabling environment that inspires and stimulates innovation and entrepreneurship," said Sam Gichuru, Nailab chief executive officer (CEO).