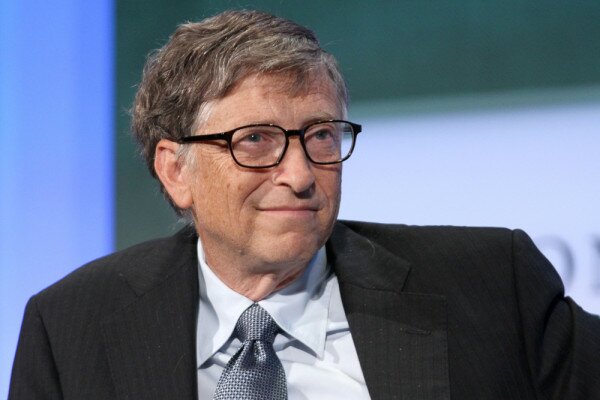 The world's richest man, Bill Gates
Microsoft founder Bill Gates has once again been named the richest man in the world by Forbes magazine, beating Mexican telecoms mogul Carlos Slim into second place in a list that contains ten tech figures in the top 50.
In its annual billionaire listing for 2014, Forbes reported a global total of 1,645 billionaires worth a total of US$6.4 trillion, an increase of US$1 trillion from 2013.
Gates tops the list for the second year in a row, having last year overtaken Slim, with a net worth of US$76 billion.
Slim saw his fortune shrink by US$1 billion to US$72 billion, while Facebook founder and chief executive officer (CEO) Mark Zuckerberg came in 21st with a net worth of US$28.5 billion.
Facebook's acquisition of messaging service WhatsApp has helped its founders Jan Koum (202nd) and Brian Acton (551st) join the list of billionaires, with a net worth of US$6.8 billion and US$3 billion, respectively, while Facebook chief operating officer (COO) Sheryl Sandberg also features for the first time.
The other tech figures aside from Gates, Slim and Zuckerberg to feature in the top 50 were Oracle's Larry Ellison (5th), Google's Larry Page (17th), Amazon's Jeff Bezos (18th), Google's Sergey Brin (19th), outgoing Microsoft CEO Steve Ballmer (36th), Softbank's Lee Kun-Hee (42nd) and Michael Dell (48th).
Image courtesy of Shutterstock.