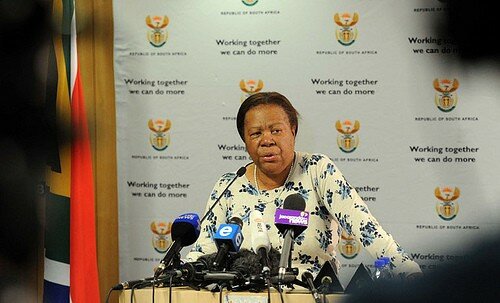 Naledi Pandor (CC image courtesy of GovernmentZA on Flickr)
South Africa's minister of home affairs Naledi Pandor has urged the public to collect the 41,285 smart ID cards as yet unclaimed.
Pandor said 100,000 smart ID card applications have been received by the Department of Home Affairs since the rollout began, though only 58,715 of the processed cards have been collected despite SMS messages being sent to applicants when their cards are ready for collection.
"Accordingly, we encourage those who have not collected their IDs to do so as a priority. Similarly we advise all citizens who have applied for the new smart ID cards to visit offices of application to collect them," said Pandor.
"In this context, we wish to inform the public that it takes 10 days only to process a smart ID card application and delivery to the applicant. Citizens are therefore urged to respond positively to sms messages from the department urging them to collect their smart ID cards."
The smart ID cards are to be rolled out in phases, with citizens invited in to the department to submit their applications in groups, with Pandor in January promising 100,000 IDs would be distributed by the end of March.
HumanIPO reported the rollout began in February, with 16 year olds and over 60 year olds invited to make their applications.
Intended to curb fraud, and increase the country's security credentials, Pandor in September revealed the roll out of smart ID cards would cost ZAR5.34 billion (US$530 million).