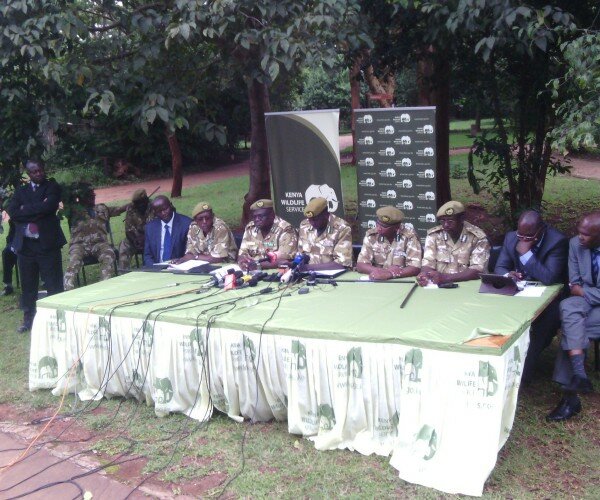 The Kenya Wildlife Service (KWS) is seeking help from non-profit groups to fund the procurement of drones to be used for surveillance in the country's national parks.
Speaking to HumanIPO in the sidelines of a press conference at the Nairobi National Park, Julius Kimani, KWS deputy director of security said the service was in the process of planning the acquisition of drones for surveillance.
"These drones will help us cover a huge area in a short period of time compared to a battalion of rangers, which would take up to a month. This is economical as it will reduce wear and tear, cost of fuel for vehicles, feeding the rangers and save a lot of time," he said.
"We are asking well-wishers and NGOs that are working towards wildlife conservation in the country to chip in by helping KWS purchase some of this vital equipment."
During the press conference KWS highlighted how it has overcome several challenges, including poaching, but said it needed more enhanced technology.
"We want our technology enhanced because some poachers these days are equipped with hi-tech night vision goggles, therefore they are able to see in the dark and avoid our rangers, and this also gives them an upper hand because they can accurately attack their game of choice," Edwin Wanyonyi, KWS deputy director of strategy and change, said.
The KWS is currently facing an insufficient number of rangers, bulletproof vests, thermo imagers and night vision goggles.
"In our force modernisation project we have tried using satellite collars on our endangered species to help keep track of them. We have also fitted microchips on rhino horns in a bid to track trafficking of the horns, not forgetting the use of aircrafts fitted with cameras and GPS tracking systems," Patrick Omondi, KWS deputy director of wildlife conservation, said.
"Poachers these days even go to the extent of poaching using helicopters."