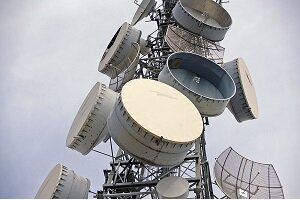 CC image courtesy of Bidgee.
Moroccan mobile operator Inwi is to deploy Flexenclosure's hybrid power solution eSite at 30 telecom sites across the country to provide turnkey deployments with all equipment and services needed for running the sites.
Flexenclosure is a specialist developer of intelligent power management systems and prefabricated data centres for the ICT industry, with eSite a portfolio of energy-efficient hybrid power systems for base station sites in areas with unreliable grid power.
"We are delighted to enter into a long term agreement with inwi with this rollout of eSite power management solutions across Morocco," David King, chief executive officer (CEO) at Flexenclosure, said.
"These intelligent and energy efficient hybrid power systems will enable inwi to extend its coverage to communities in remote parts of Morocco in a cost effective and sustainable way."
Over the next two months Flexenclosure will deliver a first batch of 30 of its power management systems for telecom sites to Inwi, with the operator intending to purchase an additional 135 eSites in the next two years. The power management solutions will be deployed nationwide.