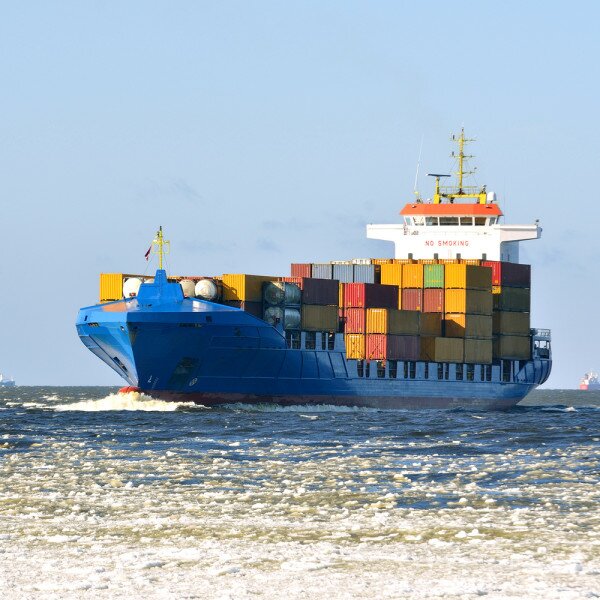 The vast majority of African countries are set to be without internet connectivity indefinitely after a ship ferrying agricultural goods from Kenya to Nigeria damaged submarine fibre optic cables landing on the continent.
The ship, which departed Mombasa, Kenya at 11pm EAT last night and docked at Lagos, Nigeria, at 9am WAT, and is owned by Africa Rising Shipping & Exports (ARSE), travelled the whole way around the continent with its anchor trailing behind it, damaging a number of cables.
Affected cables are TEAMs, SEACOM, SEAS, Lion2, EASSy, SACS, WACS and ACE, meaning the entirety of the African coastline from Mombasa to Lagos, and a large number of landlocked countries dependent on these cables, will be without internet until further notice.
Riann Dorman, chief executive officer (CEO) of ARSE, explained to journalists in Mauritius – where the firm is based – the incident was "unfortunate" and had occurred due to the captain of the ship "not paying enough attention".
"It was a windy night and the ship was moving against the current, so I think we have to cut the captain some slack, but it is still inexcusable to travel 5,691 nautical miles and not notice your anchor is dragging behind you for the duration of the trip and destroying everything in its path," he said, adding the captain in question, who cannot be named for issues of personal safety, had been "harshly disciplined".
"Obviously we are aware there have been a couple of issues with East, South and West Africa losing internet connectivity, but I think we have to put this into perspective and think more about the environmental damage that has been done. Thousands of square miles of rare coral kingdoms have been obliterated by this act, and I think we can all agree coral is more important than connectivity," Dorman said.
In spite of the seriousness of the situation, Dorman tried to see the funny side, noting that since Mauritius is supplied with fibre connectivity by the Lion cable, which runs from Madagascar, his company's connectivity was unaffected.
"The anchor cut all the way through the SEACOM and EASSy cables – sliced through them like a knife through butter – but, funnily enough, the cable we rely on was totally fine," he said.
"Bizarrely, this whole thing has actually had a positive impact on business, as no other shipping companies can pick up their emails, so we're absolutely raking it in at the moment."
In response to a telegrammed query from HumanIPO, SEACOM said the matter was receiving its "full attention", and it hoped to have the issue of the cut, the first such incident for two weeks, resolved within the next "24 to 1,000 hours".
"In the meantime, we advise customers to keep turning their routers off and on again in the hope connectivity will be resolved," SEACOM said, admitting it was facing problems in fixing the problem as its outsourced maintenance team is only contactable via email.
HumanIPO has reached out to TEAMs, SEAS, Lion2, EASSy, SACS, WACS and ACE via the South African Post Office (SAPO) and fax for comment, though no responses have yet been received.
Social media giant Facebook reacted quicker than any African government or international aid organisation in seeking a solution to a problem, which threatens to set many African countries back in rolling out connectivity and massively hinder the number of new users Facebook can expect on the continent.
Reports – which cannot yet be confirmed – suggest Facebook CEO Mark Zuckerberg handed a letter to a member of the service staff of the first available boat departing New York City, United States, for Africa, which said Facebook is doing all it can to "bring the internet back to Africa".
In the letter, Zuckerberg apparently wrote: "For the last couple of months at least, Facebook has put almost every resource it has into giving poor Africans access to the wonders of the internet, be they poorly written blogs, Tweets containing hate speech or photoshopped pictures of "naked" Hollywood stars. It is horrifying that all this solid progress looks set to be destroyed by one boat."
The letter, which is due to arrive in Africa in June 2015, probably in Gabon or Mauritania depending on what ship it was left on, said Facebook had teamed up with Google to send what it described as an "airborne army" of internet-enabled drones to Africa, which will hover ominously above the continent dispensing internet to the disconnected masses below in a 100 per cent philanthropist manner.
This scheme already faces problems, however, as every single country in the flight path of the "airborne army" has expressed displeasure at the idea of drones owned by two of the world's biggest companies flying in their air space, even on such a humanitarian mission, while several African presidents informed HumanIPO the tech giants would not be welcome hovering over their countries.
Some African leaders, moreover, have suggested the loss of the internet is not one they regretted, and that their people were in fact much better off without the ability to stream episodes of Family Guy or read inconsequential comments from their friends on any of the 8,439 social networks currently online.
Nigerian President Goodluck Jonathan told HumanIPO in a handwritten statement delivered by private jet he would not miss the internet one bit as it was the major source of puns based on his name, while Kenyan President Uhuru Kenyatta expressed relief via a message in a bottle he now had a legitimate excuse for not delivering on his laptops for schools programme any time before the next election.
Doesn't sound quite believable? That's because it's not true. Happy April Fool's Day from HumanIPO.
Image courtesy of Shutterstock.