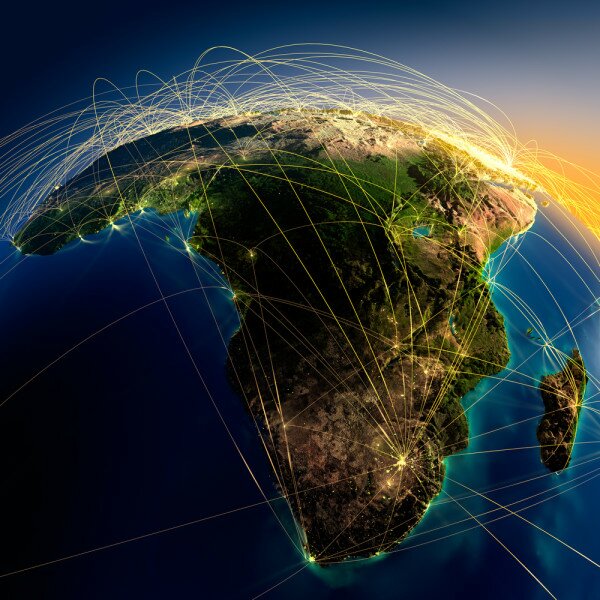 Two Nigerians, a Ghanaian, a Ugandan and a Kenyan have been announced as the winners of Google's Africa Connected competition, walking away with US$25,000 each in prize money.
HumanIPO reported in February 10 finalists had been selected for the competition from over 2,200 entries from 35 countries, with members of the public and a panel of judges asked to vote for five winners, who receive the money and the opportunity to work closely with a Google sponsor for six months to scale their online businesses.
Nigerians Eseoghene Odiete, who used Google Search and YouTube to learn how to make the handbags she now sells, and Eric Obuh, a former dump site scavenger who records songs and documentaries shares them on YouTube, figured amongst the winners.
Ghanaian Christopher Panford, who uses Google Maps to help run his transport company, Kenyan Sitawa Wafula, who runs a mental health blog, and Ugandan Eunice Namirembe, who runs the Medical Concierge Group which helps Ugandan communities access quality healthcare information, completed the list of winning entries.
"There are over one billion people living in Sub-Saharan Africa and currently 16 per cent of them are online. With Africa Connected, we wanted to celebrate how the web is changing lives in Africa, and show how it is contributing to the socio-economic development of the continent," Affiong Osuchukwu, Google lead for the Africa Connected initiative, said.
"Selecting the shortlist was no easy task: each winner shares a unique perspective of how they have used the internet to solve a problem, earn a living, or create opportunities, not just for themselves, but also for others around them."
The competition was launched in August 2013 and required entrepreneurs, creatives, innovators and web-lovers to share stories of how the web has transformed their lives and work.
"I can't believe that doing what comes so naturally to me, to help raise awareness about mental health, would be recognised by a company like Google, and be such an inspiration to others," said Wafula.
Google also surprised the five unsuccessful finalists by awarding them US$10,000 each to help grow their ventures and initiatives for greater social and economic impact.
The recipients were Tim McGuire (South Africa), Nqobizitha Mlilo (Zimbabwe), Mayowa Adegbile (Nigeria), Lamine Mbengue (Senegal) and Steve Kyenze (Kenya).
Osuchukwu said: "Even though there are only five winners of the contest, there are many more powerful and inspiring stories out there. To start, there are 21 other inspiring success stories already hosted on the Africa Connected website; www.africaconnected.com. We encourage you to watch and learn from them."
Image courtesy of Shutterstock.