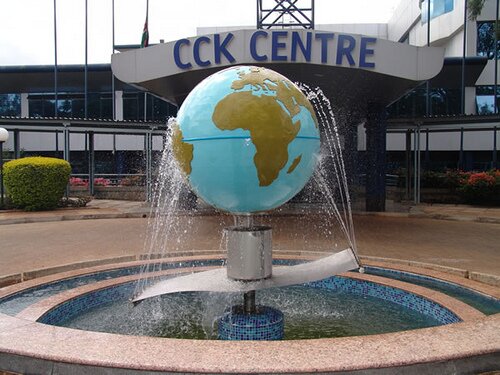 CC image courtesy of CCK Kenya on Flickr
The Communications Authority of of Kenya (CAK) has said it will facilitate increased electronic data exchanges by continuously supporting the growth of Internet Exchange Points in the nation.
News24 reports CAK director general Francis Wangusi as saying due to the rollout of e-services driven largely by regional integration and adoption of e-commerce and e-government services, data exchange volumes within East Africa are bound to increase.
Speaking during the East African Internet Exchange (EAIXP) Project Action Plan workshop, Wangusi said: "The East African Internet Exchange will serve as a centralised clearing house for various entities by facilitating direct connections with various IXPs within the East African Community member states to bolster regional and cross-border interconnection and enhance the roll out of high-bandwidth-low-latency e-application.
"Our support is inspired by our enhanced role of developing a framework for management of critical internet resources as clearly articulated in the revised ICT sector law."
Wangusi said the success of the project requires close cooperation between the private sector and governments, saying the CAK works with the country's two internet exchange points – the Kenya Internet Exchange Point (KIXP), managed by the Telecommunications Service Providers Association of Kenya (TESPOK), and the Government Internet Exchange Point (GIXP).
He said the success of the project will improve efficiency of internet routing and thus quality service delivery in data exchange in addition to reduced cost of internet access.
Joseph Tiampati, Ministry of ICT principal secretary, said the affordability of smartphones, adoption of e-government services and other e-applications will support the growth of local internet market.
"To sustain and enhance the performance of this strategic sub-sector of the wider ICT industry, the government has facilitated the development of a national broadband strategy to transform Kenya to a knowledge-base economy, and to support the next round of innovations in the ICT sector," he said.
"I am positive the establishment of regional internet exchange point will go a long way in facilitating coordination of measures to encounter cyber-crime incidents within EACO member countries."