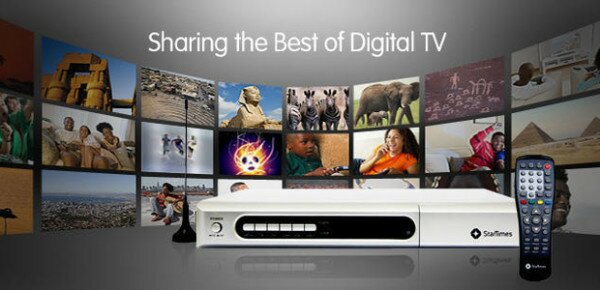 Chinese pay-TV firm StarTimes has slashed the cost of its top premium television bouquet in Kenya to KSh1,499 (US$17) per month from KSh1,999 (US$23), reflecting a 25 per cent saving for subscribers ahead of the Easter celebrations.
The company's top premium television bouquet allows users to access over 76 local and international channels, while during Easter subscribers will be treated 13 premium pay television channels at no cost for seven consecutive days.
"We remain committed to making our services the most affordable while progressively enriching our programming through a variety of channel offering key in meeting the diverse viewing tastes of the Kenyan public. The unique bouquet which has access to over 76 premium channels will now retail at just KSh1,499 coupled by the open week is geared towards appreciating our loyal subscribers," said StarTimes vice president for marketing Hans Han.
"We remain committed to providing our subscribers with unsurpassed entertainment content at pocket friendly subscription rates. We seek to not only provide digital television service but also have a special treat for Kenyans for their continuous support to the brand."
The open week will see both pay television and the free-to-air StarTimes subscribers enjoy unlimited access, with those already active accessing an additional array of channels while those currently disconnected getting an opportunity to enjoy the offering at no cost over the same period.
The exclusive channels available during the open week are: Star Novella E1, Star Triple P, Star One, Star Africa 2, Fox News, Setanta Africa, NBA TV, Star Movies 1+2, Star Series E1, Star Plus, Star Gold, Bloomberg and JimJam.