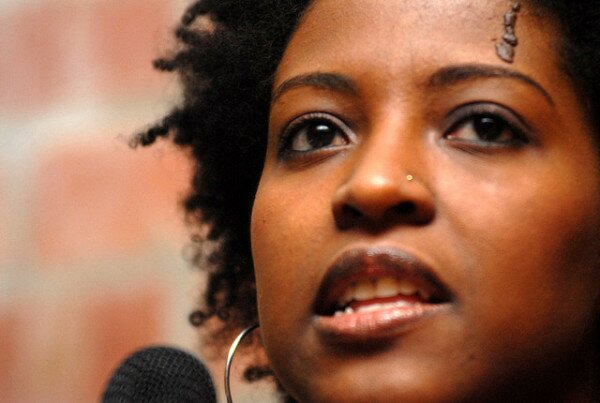 Ory Okolloh (CC image courtesy of DCI Moblog on Flickr)
Kenyan Ory Okolloh, who co-founded Ushahidi and now leads Omidyar Network's investments and transparency programmes in Africa, has been named on the 2014 TIME 100, the annual list of the 100 most influential people in the world.
The list, recognises the activism, innovation and achievements of the world's most influential people, with Okolloh, who joined Omidyar from Google last year, selected alongside the likes of John Kerry, Beyonce and Cristiano Ronaldo.
"I am honoured by the distinction, and I believe it to be a reflection of the importance of the issues and challenges I and countless others are tackling on the continent and globally," said Okolloh.
TIME's list contains 10 other prominent tech experts, innovators, icons and pioneers from across the world, including China and South Africa.
Pony Ma, founder of Tencent, the Chinese online giant that combines gaming and e-commerce with the QQ and WeChat messaging services, featured, as did Tony Fadell, who TIME described as the "engineer of the smarter home, father of the iPod, which he led at Apple; and with the Nest Labs thermostat, the company he founded four years ago and recently sold to Google." Fadell also played a central role in the development of the iPhone.
Evan Spiegel and Bobby Murphy, the duo behind Snapchat were also listed, while others include Amazon's Jeff Bezos, described as tech's most enduring innovator, online fashion emissary Natalie Massenet, Alibaba co-founder Jack Ma, Uber co-founder Travis Kalanick, Edward Snowden, and wearable tech stylist Hosain Rahman.