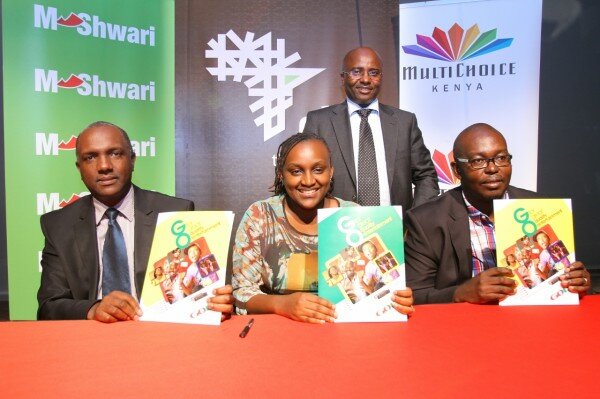 Kenya's Safaricom, Commercial Bank of Africa (CBA) and MultiChoice have agreed a financing option allowing Safaricom customers to acquire GOtv set-top boxes on credit through M-Shwari.
With a GOtv decoder loan from M-Shwari, Kenyans can pay for the set-top boxes in three monthly installments.
MultiChoice Kenya general manager Danny Mucira said MultiChoice has always ensured it is on the cutting edge of technology, content and service, which has resulted in consistent improvements in viewing and enjoyment.
"This timely partnership with Kenya's top home-grown brands will ensure that Kenyans are able to experience the digital television revolution and the world's most popular event in their own homes with easy payment options," said Mucira.
Safaricom's general manager of financial services Betty Mwangi-Thuo said: "We are always coming up with products and services that fit into our customers' lifestyles and through this partnership, we are allowing our seven million-plus M-Shwari customers to access decoders on credit thereby assisting Kenyans advance technologically. Subsequently, we are contributing towards widening the bracket of Kenyans with easy access to local and global information thus in empowering more Kenyans."