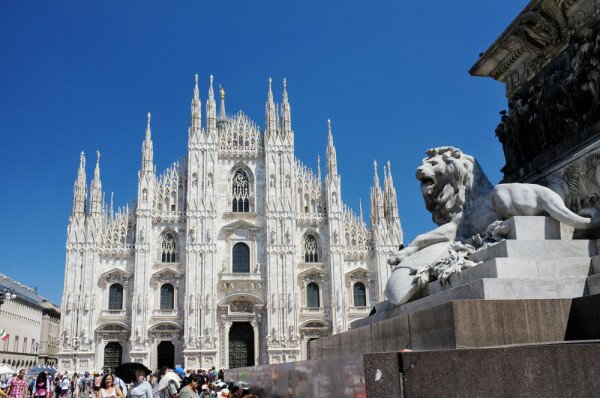 Milan, the venue of the U-Start competition
Cape Town-based mobile creativity app Over has been crowned winner of the U-Start Global Pitch Competition, held in Milan, Italy.
U-Start – an Italian investor and startup matching organisation – holds four regional competitions annually across the world, with the winning teams from each region progressing to the U-Start Conference Training Week in Italy which culminated in a pitching event in front of hundreds of investors and industry figures
HumanIPO reported in March the Africa regional event took place in Cape Town, with Over and four other South African startups winning places at the Training Week.
Over is a mobile app which allows users to insert text and illustrations into photographs which has gained significant traction worldwide, having been downloaded more than 8 million times to date.
"It was an incredible experience. It felt a little surreal to be sharing our story with a group of influencers from all over the planet in a sophisticated, beautiful city," said Aaron Marshall, chief executive officer (CEO) and designer at Over.
"The people behind U-start put on a great event. We made some connections that could be hugely beneficial to our mission.
"I'm feeling inspired, thinking bigger than ever and ready to get back to building. Our team recently doubled in size and we are hustling on some exciting new products."
Over will now embark on the main prize of a global roadshow organised by U-Start, which has offices in South Africa, Brazil, Chile, Turkey, Italy, Russia and Mexico.
Image courtesy of Shutterstock.