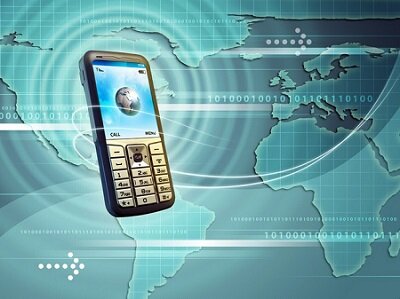 The Communications Authority of Kenya (CAK) decision to issue three mobile virtual network operator (MVNO) licences will boost competition and lead to greater spectrum efficiency in the country, according to Danson Njue, research analyst at Informa Telecoms & Media.
HumanIPO reported last month the CAK issued MVNO licences to Finserve Africa Limited, a subsidiary of Equity Bank, Zioncell Kenya Limited and Tangaza's Mobile Pay Limited, with the three companies entering into an agreement to use Airtel's infrastructure.
Njue previously told HumanIPO the proposed purchase of Kenyan operator yuMobile by larger rivals Safaricom and Airtel would reduce the country's telecoms market to a duopoly scenario with a negative effect on competition, but said the MVNO licences would have the opposite impact.
"I believe this is a positive move as it will promote competition and boost spectrum efficiency in the country. It is important to acknowledge that spectrum is a scarce resource across the globe and the only way to ensure fair play in the industry is by granting MVNO licences to operators that can offer services through someone else's network," he said.
"If the three firms were to be awarded MNO licenses, then it would mean that the regulator allocates spectrum to them. We know that spectrum is a scarce resource. However, going the MVNO route ensures that new players can be able to utilise resources from existing players which may otherwise be under-utilised which somehow improves efficiency."
Njue said launching MVNOs in Kenya may be able to connect people the major operators not have thus far been able to reach.
"MVNOs also target a certain niche market segment which the other MNOs have failed to satisfy. MVNOs may also be a viable strategy to boost competition in a market," he said.
"MVNOs target a customer segment that may feel left out on the existing MNOs strategies. It could fall under different categories – high-end, middle or low end – or even service segment – voice, data, MFS."
Airtel has said it is delighted to be the mobile operator pioneering this innovation in the Kenyan telecoms Industry, clarifying the MVNO services will run on the unused capacity on its network, ensuring that it maintains seamless quality experience to consumers, though Orange Kenya has objected to the deal.
"For Airtel, leasing its network to the MVNOs is just a way of creating a new revenue stream," said Njue. "Orange would have wanted to sign up some of the MVNOs to its network and perhaps this is the reason it complained."
The analyst said Africa still lags behind in terms of MVNOs when compared with other regions, though this is something that is expected to change in the future.