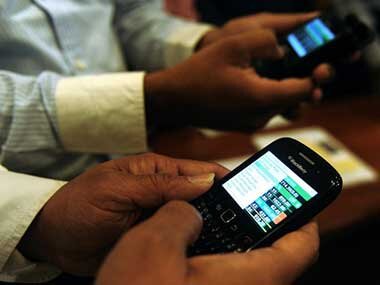 CC image coutersy of 757Live on Flickr.
Kenyan startup Somo, which seeks to assist Catholic faithfuls by providing daily readings via mobile technology, is looking to extend its services to Rwanda, which records 50 per cent of its population as Catholic.
Somo, which is a finalist for the fourth edition of mobile startups event PIVOT East in Nairobi later this month, send daily bible readings via SMS to paying subscribers. "Somo" means "bible study session" in Swahili.
Co-founder George Mwangi told HumanIPO Catholic readings provided via the app are the same as those delivered on a daily basis across the world, making it a scalable concept.
"We have a pending strategic partnership deal with a bulk SMS company in Rwanda where we will soon be launching the service," said Mwangi.
The app looks to offer convenience for church members, who are encouraged to attend daily church services with daily readings but may not be able to due to busy schedules. Mwangi said Somo allows Catholics to keep the faith even when the cannot physically attend church.
"You simply send the message with Somo to 22384 via SMS and you will start receiving our services on a daily basis," said Mwangi.
The app has been in operation for nine months, with a number of paying users signed up, and won the innovation award at the Transform Africa Conference held in Rwanda late last year.
Mwangi said the main challenge faced by himself and co-founder Hillary Muriuki is the high fees charged by telecoms to the end user for subscription-based services in Kenya, but they are working on a way to overcome this challenge. There was also a lack of capital at the beginning, with Somo funded by their own savings.
Currently the main source of revenue is the premium fee on every SMS sent to the subscriber.
"Another possible revenue stream which we are in the process of testing is offering the service free of charge to the end users then charging advertisement fees to companies, where an advert text will be placed at the footer section of the SMS," said Mwangi.