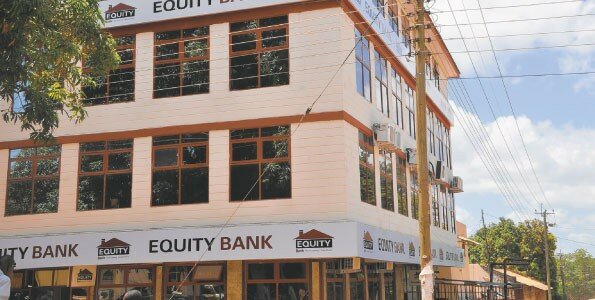 CC image courtesy of Sudapedia
Kenya's Equity Bank hopes the launch of its mobile virtual network will remove confusion from the country's mobile financial services sector, and aims to have all consumers using two SIM cards on their mobile.
HumanIPO reported in April the Communications Authority of Kenya (CAK) issued mobile virtual network operator (MVNO) licences to three applicants, including Finserve Africa Limited, a subsidiary of Equity Bank.
In May Equity Bank unveiled its MVNO strategy and said it hoped to launch in July, however the Consumers Federation of Kenya (COFEK) launched legal action against the issuance of the new licences, claiming they were not lawful given the lack of public and stakeholder consultation process in the licensing decision process.
Speaking at the 4th annual MVNOs Summit in Sandton, Johannesburg, John Staley, chief officer of finance, innovation and technology at Equity Bank said the launch of the Equity Bank MVNO has been delayed due to COFEK's legal action, but plans are progressing to roll out the offering which will have an impact across the full breadth of the financial services sector.
"Mobile money, mobile banking, have become confused," Staley said.
"We believe its about interoperability, not creating a closed network. So we work on a very open structure.
"This is about using mobile to get to the very bottom of the [income] pyramid."
Staley said in Kenya there is a confusion between telecoms companies and banks over the services being offered.
"There's a blurring in Kenya. Banks provide mobile banking, while the telcos are trying to provide mobile money."
According to Staley, to roll out a fully fledged mobile banking service across all segments of society would require the distribution of smartphones, and as such Equity Bank's partnership with Airtel sees the companies collaborate to produce a viable mobile financial service for the whole of society.
"If I could roll out smartphones to all my customers I wouldn't be doing an MVNO, I'd be able to provide mobile banking," he said.
In reality, Staley said, there is a need for USSD and SMS based services which rely on access to customers' SIM cards, however operators in Kenya try to charge exorbitant amounts of money for access to SIMs.
As such, the Equity Bank MVNO wants to operate on top of operators' SIM cards, and wants to encourage everyone to use two SIM cards – one for financial services, one for communications.