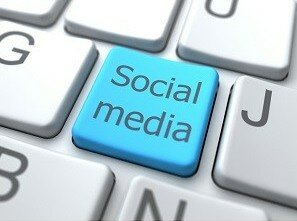 The second annual OLX Kenya Social Media Awards (SOMA) ceremony is slated for October 2, 2014, and is now calling for nominations from Kenyans with influence in the digital space.
The theme for this year's awards is "Making Social Media Work For You"and includes new categories for the National and County Governments, Learning Institutions, and Small and Medium Scale Enterprises (SMEs).
Other categories for nominations are SocialNetwork Personality of the Year, Large Corporation Category, SMEs Category, the National and County governments, Traditional Media, Best use of Social Media and the Best of the Best.
Individuals and corporates will be rewarded for their roles in contributing to the growth of social media, with public voting to decide on the winners.
SOMA director Martin Muli said the categories have been reviewed to make the awards more relevant to the tremendous growth witnessed in the social media scene over the last year.
"These awards are designed to create a platform to celebrate the contribution of social media to the social, economic and political spheres of our lives," Muli said. "The consolidation and new additions in categories will serve to grow the Social Media Awards in stature and popularity over the coming years."
Muli said the recognition of influencers in the local social media realm speaks to the growth of internet usage, especially through mobile platforms, which have experienced exponential growth.
According to industry reports, the number of internet subscribers in Kenya grew by 13 per cent in the second quarter of the 2013/2014 financial year to stand at 13.1 million subscribers. This is up from 11.9 million recorded in the previous quarter, with mobile subscriptions the largest contributor of internet data subscriptions.
Director of digital media in the Presidential Strategic Communications Unit Dennis Itumbi, who was the chief guest at the event, said the government will set up a digital advisory council to streamline use of social media by public institutions.
Itumbi regretted the lack of a body to oversee the development and implementation of a social media strategy had made it impossible for public institutions to reap the full benefit of digital communications.
He also challenged social media users to play a role in the formulation of a bill that will ensure self regulation to curb cases of abuse.
OLX Kenya chief executive officer (CEO) Peter Ndiangu'i, said the awards will promote the growth of businesses and communication through social media.
Ndiangu'i said social media has boosted the growth of e-commerce and helped in attainment of career objectives and enhancement of citizens' participation in governance.
He, however, warned against abuse of social media channels.
"If abused, social media can disintegrate the social fabric by creating disharmony and hatred among various communities," he said.
"As a classified service, OLX Kenya has been able to connect businesses and people to goods and services through social media and this has positively impacted the economy."