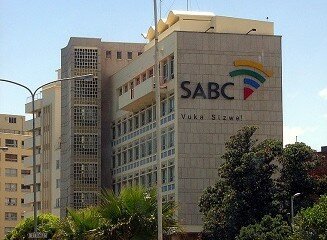 CC image courtesy of Zaian.
The Broadcasting Complaints Commission (BCC) of South Africa has ordered the South African Broadcasting Corporation (SABC) to pay a fine of ZAR10,000 (US$950) for broadcasting explicit footage on SABC2 without previously warning viewers.
The South African Press Association (SAPA) reports the BCC said the SABC did not take necessary precautionary measures during the broadcast.
"The tribunal held that although the soap itself did not warrant an age restriction or a classification, the recap of rather intimate kissing, implied sex, and fondling in the previous episode was of such a nature that it should have been broadcast later, or carried an advisory that the said material was about to be shown," the BCC said.
The ruling came after Cheryl Coetzer filed a complaint before the commission about Swartwater, a series on SABC 2 aired from 7.30pm.
She said in the complaint: "We do not watch this programme but we do watch the news and weather before this. They showed a sex scene where a man and a woman were having sex in an alleyway. This is not on, my four-year-old grandson wanted to know what they were doing and I don't either allow my 14-year-old daughter to watch movies that have sex in them."