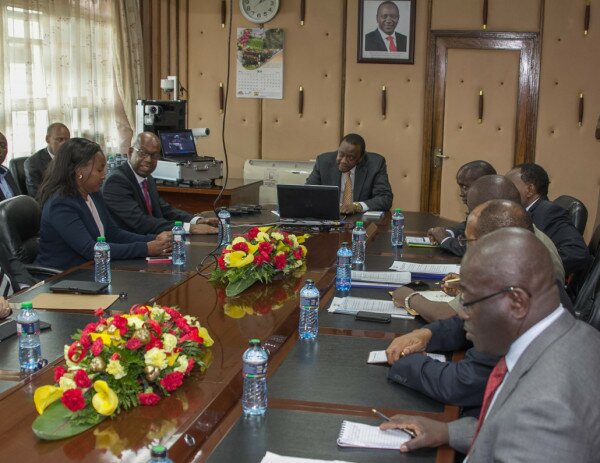 The Kenyan Parliament's Administration and National Security Committee has recommended approval of the KSh14.9 billion (US$169 million) security surveillance tender awarded to Safaricom, saying the single sourcing method of awarding the tender was justified in the interests of national security.
HumanIPO reported earlier this month Safaricom's security surveillance tender award had been approved by Kenya's Public Procurement Oversight Authority (PPOA), after parliament had originally frozen the contract for the security system until an enquiry into the deal's legality was completed after a number of members of parliament (MPs) questioned the deal.
Telecommunications equipment supplier Tetra Radio subsequently claimed it was awarded a similar security surveillance deal by Kenya Police in 2001, claiming the deal is still valid.
The Standard reports the Administration and National Security Committee has now concluded the claims raised by competing companies against the tender lacked merit.
"The House approves the tender award and the signing of the contract to Safaricom for the provision of a National Surveillance, Communication and Control System for the National Police Service," the committee said in its report.
"The country is currently faced with multiple security challenges never witnessed before that threaten to compromise the national security of the county. Examples include the multiple terrorist attacks (Westgate attack), various other sporadic attacks (Mpeketoni attacks), the Al Qaeda."
The committee justified its recommendations by pointing to the fact Safaricom has the requisite financial capability and experience in providing telecommunications network and infrastructure in the country, and that the procurement process was above board.
It went on to accuse Tetra Radio of misleading the committee on its ability to undertake the project, alleging the company had been formed just before the tender was advertised with the sole aim of bidding for the tender, which it subsequently lost.
"While the company stated that this is standard practice when rolling out the Tetra network across the world, the committee was not satisfied with the explanation. The company failed to demonstrate to the committee that it had the financial capacity to pay the tender fee and did not produce any accounts to substantiate the same."