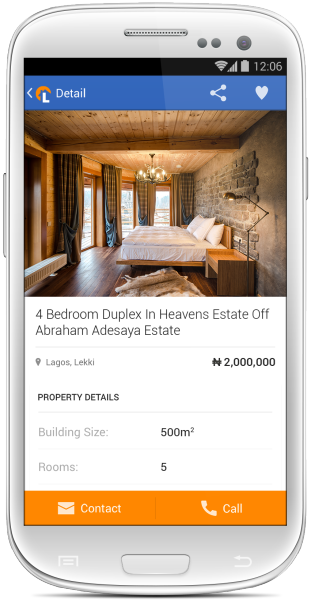 Africa's online real estate sector will be the focus of the entire world within the next five years, according to Obi Ejimofo, managing director of Lamudi Nigeria.
"I think the rest of the world will be looking at the African online real estate sector in five years and realising that they were five years too late," Ejimofo told HumanIPO.
"Lamudi Nigeria has registered just about as many property sellers on its platform as Latin America and Asia put together, and more than double that of the rest of Africa put together. That is merely an indication of the extreme level of fragmentation in our real estate sector."
Lamudi operates in 28 emerging markets across Africa, Asia and Latin America.
"We are already the largest player in the African market with the best quality service offering. We hope to retain both mantles, but we know it will not be easy," he said.
Speaking on the platform's recently launched app, he said Nigeria's online demographic is immense and a large proportion of it gets online via smart devices.
"Apps are an important mechanism for providing targeted online functionality to an online mobile audience. We have already seen an upsurge in traffic since the launch of our Android app last month."