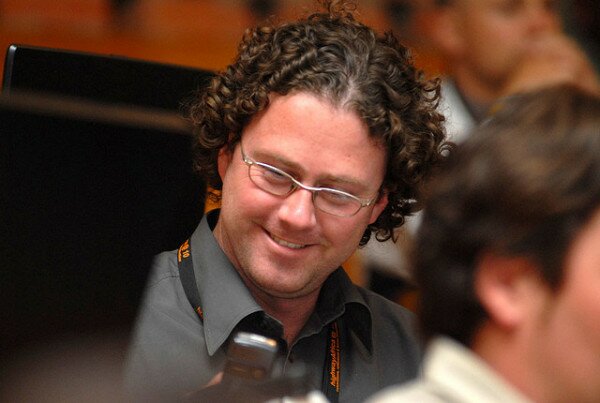 Vincent Maher. CC image courtesy of Gregor Rohrig on Flickr.
Chief product officer of South African social chat app Mxit, Vincent Maher, has left Mxit and been appointed chief innovation officer at Kagiso Media Limited, the company announced.
Kagiso Media said Maher's new position would involve the development of new and innovative concepts, prototyping new mobile and app products, and ensuring technical standards across the group.
"The zone where audiences, media and technology collide is where you find the greatest opportunity to innovate and create new media that never existed before. I am looking forward to getting right into the thick of it at Kagiso Media," Maher said.
Kagiso Media operates in the broadcasting, information, new media and content spheres; although the group's biggest footprint lies in radio broadcasting with stakes in assets such as Jacaranda FM, Kaya FM, Heart 104.9, East Coast Radio and others.
The media house in partnership with Microsoft also publishes www.howzit.msn.com, which it claims is the biggest website in South Africa by audience.
Maher co-founded mobile community Motribe, which was acquired by Mxit in 2012, with Maher joining the South African social networking app to help steer the shift from feature phones to smartphones.
HumanIPO reported in June Mxit has seen a decline in active monthly users, although the company claims the number of downloads it sees is increasing, with version 7 of the app particularly successful with over 7 million downloads in little over six months.
Chief executive officer (CEO) of Mxit Francois Swart told HumanIPO the decline in active users was due to the company having removed explicit content from the site, such as porn and profanity.