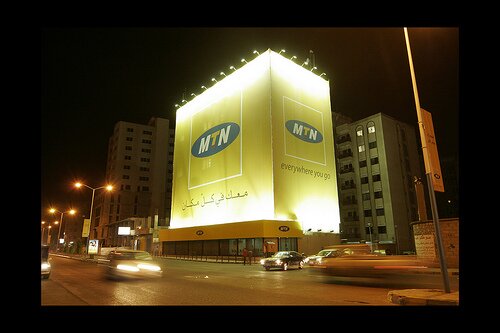 CC image courtesy of Public Relations at MTN Yemen1 on Flickr.
Nigerian mobile operator MTN is celebrating 13 years of operations in Nigeria, offering users of its data services 100 per cent extra data.
Under the offer, a subscriber that buys a data bundle will receive the same amount for free; for example, a user purchasing the network's 3 gigabyte (GB) data bundle will receive a total of 6 GB.
While subscribers can only use the bundle purchased between 9pm and 6am, the extra data can be used anytime of day; and will be valid for a 30-day period.
The latest offer was communicated to subscribers via SMS.
Launched in 2001, MTN now has over 55 million subscribers in Nigeria, providing voice, data and business solutions to Nigerians.