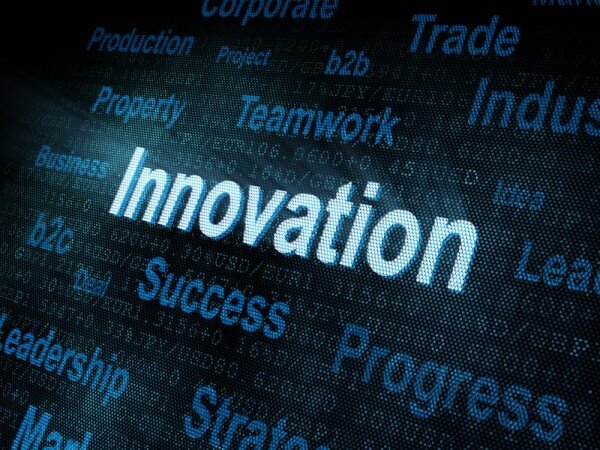 Kenyan business leaders consider collaboration to be a risk worth taking if there is to be successfully innovation the results of the 2014 "Global Innovation Barometer have indicated.
The results were unveiled at a GE-Economist Events Breakfast Roundtable at the Serena Hotel, Nairobi. Dr. Fred Matiang'i Cabinet Secretary ICT was Chief Guest at the event which brought together over 60 players from Kenya's corporate sector.
Now in its fourth edition and spanning 26 countries, the GE Global Innovation Barometer is an international opinion survey of senior business executives actively engaged in the management of their firm's innovation strategy. It is carried out by Edelman Berland a consulting and Research Company on Behalf Of GE. The Barometer explores how the perception of innovation is changing in a complex, globalized environment.
Over 3,000 Kenyan executives participated for the first time in the GE Global Innovation Barometer Survey conducted in April and May 2014. The findings indicate that Kenyan executives at 77% are in line with global average in saying that collaboration is a risk worth taking to successfully innovate nowadays. They expressed their willingness to explore increased collaboration activities, open sourcing with entrepreneurs to innovate and crowdsourcing for ideas and content.
Kenyan executives at 38% view smaller businesses such as SMEs and start-ups as driving innovation in Kenya. The results also show Kenyan executives have an overwhelmingly positive perception of the role innovation plays in society with more than three-quarters of respondents agreeing that people in the country live better than 10 years ago because of the impact of innovation.
In his opening remarks, Cabinet Secretary Dr. Matiang'i reiterated the government's commitment to supporting innovation saying, "We are open to collaboration with partners across sectors to help us address bottlenecks and challenges to innovation."
Speaking at a panel discussion on "Innovating in Kenya- The Business Perspective", Thomas Konditi Chief Financial Officer for GE Africa said, " Kenya has demonstrated a strong record in innovation with many executives viewing collaboration, skills development and regulatory support as key contributory factors for broaden the innovation play in Kenya. GE Africa is committed to working with stakeholders to help Kenya realize its full innovation potential."
Regarding the perception of the efficiency of government support for innovation only 36% of executives agree that government support for innovation is efficiently organised – this is in line with the global average of 40%. When it comes to the priorities for government to tackle, executives in Kenya are aligned with executives globally.
88% of them would want to see government align students' curricula with business need; 87% would like to facilitate research cooperation with other countries; 88% would like to see a better protection of business confidentiality and trade secrets; and 83% would like to see fight bureaucracy and red tape for companies willing to access funds and incentives allocated to innovation
GE is a global technology leader with a track record of innovation in the areas of healthcare, energy, transportation and aviation. GE is currently working with customers and stakeholders in the areas of big data, predictive analytics and the Industrial Internet to develop even more innovative solutions for various global needs. GE Africa has its regional headquarters in Nairobi, and has grown its human staff base from about 800 in 2011 to 1800 today and expected to grow by 3500 by 2016.