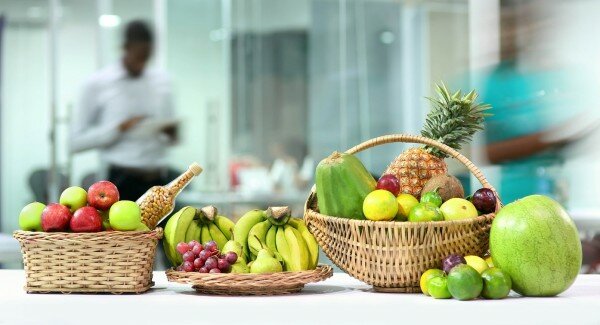 Gingerbox.com.ng has been launched in Nigeria to deliver fruits and nuts to offices. GingerBox was formerly Jaramall an ecommerce platform that was offering over 700 products.
Adekunle Jinadu, CEO and founder of the company told HumanIPO the decision to stop Jaramall was not as a result of fierce competition with Jumia and Konga.
"We decided, with the help of feedback from our customers, advisers and mentors to focus on providing access to fresh and healthy food to customers. We decided it was time to move away from being just another online grocery store to become nutrition and health partners with our customers. This means becoming jack of one trade and becoming the best at it. The endpoint is greater customer experience for our customers," Jinadu said.
He said they are giving out sample baskets to offices when they signup on Gingerbox.com.ng.
"These offices can then place orders by choosing basket type, quantity and days of the week when delivery should be done. We encourage companies to give fruits to employees at least 2 to 3 times per week. We've gotten really good feedback and re-orders in the last few days," he told HumanIPO.
Before the end of the year, he said the platform plans to become the number 1 online store for healthy and affordable foods, serving at least 500 unique customers consistently.
"We're getting good traction in consulting, tech and design companies. We're actually getting good feedback from almost every company in every sector we've spoken to," said Jinadu.