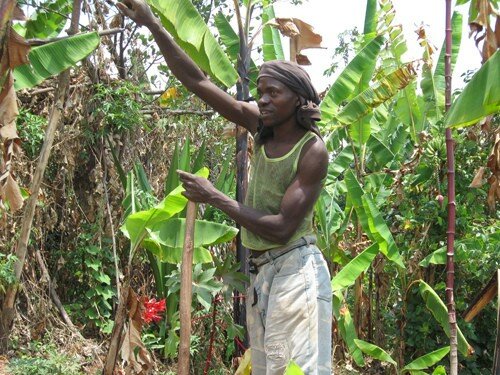 CC image courtesy of Jon Gos on Flickr.
Rwandan farmers have been told they can expect to get a bumper harvest from their produce with the improved technology in post harvest machines provided by Cimbria East Africa.
According to Peter Wanjohi, technical sales assistant at Cimbria East Africa Ltd, farmers have been experiencing poor harvest due to lack of modern post harvest machines for quality produce, reports East African Business Week.
"To ensure a complete value chain, you need to have machines to handle post harvest care through drying, cleaning sorting, grading to be sure of quality," he said, while speaking at the Agricultural Trade Show in Kigali, Rwanda.
Wanjohi added plans are underway to help Rwandan farmers receive modern machines that will enable them produce good quality products and improve the country's economy.
"The beauty part of Rwanda is that farmers are organised in cooperatives, so what Cimbria can do is to ensure that each cooperative has machines that can help its members do post harvest care," he said.
Mark Bagabe, director general at Rwanda Bureau of Standards, said they have been having challenges with most of their products lacking value and thanked the company for its decision, saying it came at the right time.
"One of our challenge has been most of our products don't have value added, but we are now looking at reducing mycotoxins mainly in maize and food fortification for all the other products," he said.
With the introduction of post harvest machinery, farmers will improve their standards of living by selling high quality products at good prices, according to Wanjohi.
Cimbria East Africa, a member of the Cimbria group of companies in Europe, specialises in post harvest machinery for all grains and cereals.