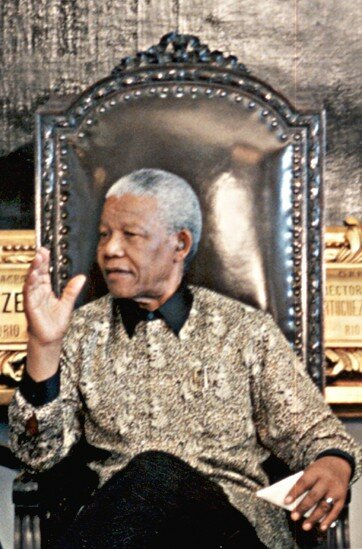 Nelson Mandela. CC image courtesy of Agência Brasil.
The eight-year-old plan to introduce smart identification cards to South Africa will culminate in a launch on Mandela Day, July 18.
Little more detail has been produced by home affairs minister Naledi Pandor since HumanIPO reported in May the smart ID cards were expected to be launched this month.
The rollout will start by targeting new applicants and those needing documents re-issued at 27 regional offices. It is thought the phase out of the old green identity books will take up to seven years.
Concerning the choice of date for the launch, acting cabinet spokeswoman Phumla Williams said: "This launch is a significant break with our past and the end of the passbook era in South Africa. The smart ID is a contactless card with a capability to accommodate information from various stakeholders now and in future."
Mandela Day is also known as Nelson Mandela International Day and celebrates the former president's birthday.