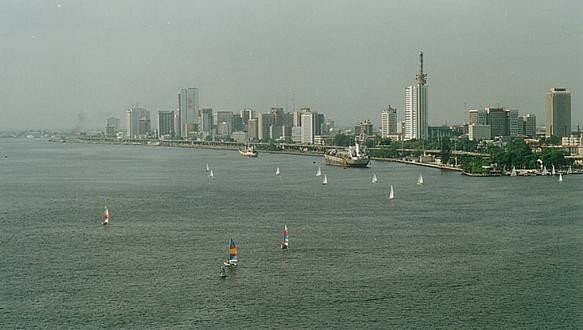 Nigeria's commercial capital Lagos. CC image courtesy of Benji Robertson.
A company which can operate in Lagos can operate anywhere in the world, according to Ferdinand Von Kalm, global chief operations officer of Rocket Internet.
Speaking to HumanIPO at the celebration of e-commerce site Jumia's one year anniversary on Friday, Kalm said any business that can thrive in Lagos can do so anywhere.
He expressed the desire of Rocket Internet to continue to rely on partners such as DHL.
"We'll continue to rely on guys like DHL like we always do in other markets. The reality is even DHL will actually take time to actually build their operations here in Nigeria," Von Kalm said.
On the peculiar challenges the company is facing in its operations in Nigeria, he said infrastructural challenge and reliability of the internet rank high.
He however denied knowledge about the company's proposed online hotel booking project for Nigeria.
"I don't know anything about that," he told HumanIPO.
He said Rocket Internet had learnt a lot from Nigeria and would be taking the knowledge to other African nations.
He also told HumanIPO the company is open to new businesses in Nigeria.