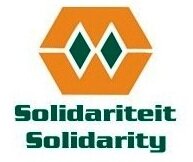 South African union Solidarity has accused part state-owned fixed line provider Telkom of conspiracy, following the announcement of a signed agreement to address wage disparities.
HumanIPO reported yesterday on Telkom's signed agreement with the Communication Workers Union (CWU) to conclude negotiations on job security and payments ongoing since March 2013.
While Telkom claimed the South African Communication Union (SACU) has agreed to also sign the agreement, Solidarity said this is untrue.
Speaking to HumanIPO, Solidarity spokesperson Marius Croucamp said: "That's a lie… There are devious actions here to work the unions against each other."
According to Croucamp, SACU president Michael Hare has confirmed by telephone communication no plans from his side exist to enter the present agreement with Telkom.
He explained Telkom has told SACU Solidarity has consented to sign the agreement in an attempt to win their concurrence. The same was told to Solidarity of SACU during separate negotiation meetings.
"It is Telkom and CWU versus Solidarity and SACU. It's a feeling we have. We think there is some form of collaboration to frustrate other unions," Croucamp said.
Corresponding with HumanIPO, Hare did not respond directly on either Solidarity or Telkom's claims, though he stated SACU's requirements for agreement which the union "believe[s] will address the salary disparities in the future".
"Employees above the 75 percentage increases to be added to their total packages. This equates to 3 per cent increase on their total package as their increases will be calculated at the 50th percentage. The latter is trade-off as all the salary increases will be calculated at the 50th percentage," Hare said.
Solidarity could not complete its mandating process for members to vote for or against industrial action, imposing strikes.
Croucamp claims emails and telephone lines were "sabotaged", disabling the completion of the mandate.
Solidarity has printed proof of blacklisted emails and is investigating legal action against Telkom, labelling their actions as "criminal".
"I think they are quite aware that we have very effective systems and we engage quite extensively with our membership," Croucamp said, reasoning the motivation for the communication attack.
Furthermore, the union pointed to the signed agreement with CWU as invalid in reference to the Labour Act, which requires 50 plus 1 per cent of the union membership to agree before the validation of a contract.
Although CWU is the biggest union, making up around 40 per cent of the three unions, it does not carry the majority percentage in union weight.
"We with SACU are around 31 to 32 per cent together. So obviously we are missing numbers out of a 100 which tells you Telkom is not union-right," Croucamp said.
Using the alternative method of SMS to complete the mandate will now be used to avoid the Telkom connection during Monday, after which the results will be sent to the Telkom council on Tuesday.
Following the internal structure of Solidarity, the council will then decide how to proceed.