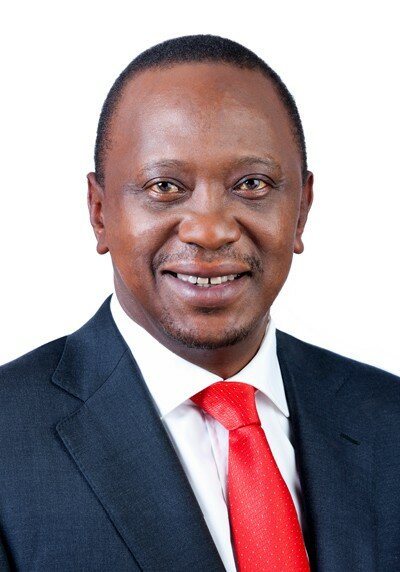 The official portrait of Uhuru Kenyatta the 4th President of Kenya.
President Uhuru Kenyatta's legal representative at the International Criminal Court, Steven Kay, has gone to Kenya's high court seeking a confidential hearing in a case concerning information on Kenyan networks Safaricom and Airtel.
The application was filed at the high court's constitutional division last Friday and wants the service providers compelled to withhold information relating to Kenyatta which passed through the network's systems.
No details have emerged as to what that information it is unlikely ever to be with Kay asking the court to make the hearing confidential.
The application from Kay reads: "That the court do make orders for the confidential filing and hearing of the intended constitutional petition to be filed by the petitioner; that the court makes orders for the confidential filing of any application in relation to the said petition; that access to the intended petition and any application to be restricted to the parties to the petition."
This morning, the high court judge Isaac Lenaola has told the media and public to leave proceedings and for them to be heard on camera.
The rare application that was filed in secret will, according to Kay, protect the petitioner's rights under the constitution, order the release of information, liberty to apply and such other orders.
In the Airtel suit, Kay wants the court to give a declaration to the right of fair trial as provided by the constitution.
Kenyatta's ICC hearing will be held on November 12, 2013.