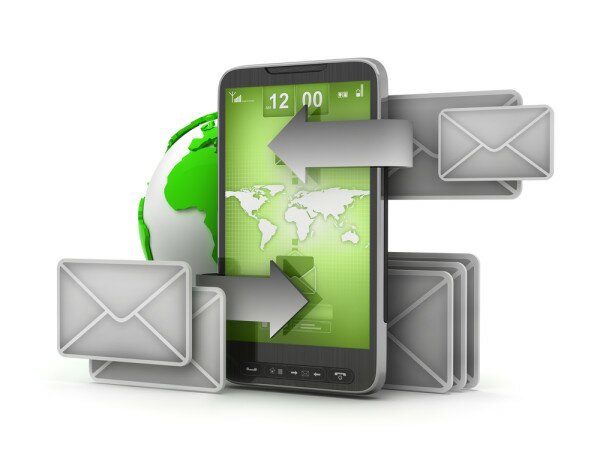 Kubatana, a media and information project seeking to provide the citizens of Zimbabwe with access to information through media including SMS, has been blocked on the eve of tomorrow's elections.
Kubatana has received many awards in the past, the most recent of which was the Google, Reuters and Global Voices award, presented to the media outlet for advancing the cause of online free expression.
Amanda Atwood, a human rights campaigner for Kubatana, told HumanIPO after her conversation with Econet, Zimbabwe's largest mobile operator, last week, she was informed the mobile company received a "directive" from the Postal and Telecommunications Regulatory of Zimbabwe (POTRAZ) to block the bulk SMS's channeled via international gateways "for political reasons".
"When I asked to see this directive, I was informed that there was no formal communication from POTRAZ to Econet on this issue," said Atwood, who added she does not think Kubatana's SMS service was blocked specifically because the Econet person she spoke with told her about the directive without asking where she was phoning from.
Kubatana.net has since contacted POTRAZ on the blocking issue, but Atwood said: "We have yet to receive a response from POTRAZ or the Ministry [of Transport, Communication and Infrastructural Development] regarding this issue.
With regards to why POTRAZ issues the directive to Econet, given that no previous blocks have occured, Atwood said: "Thinking back to 2008 (Zimbabwe's previous election ), SMS played a role in sharing election results and information during a time when the Zimbabwe Electoral Commission (ZEC) was releasing results very slowly – it took five weeks for the presidential election results to be announced."
Atwood added: "Since that time, mobile phone penetration has grown, and SMS provided a powerful way to quickly and easily reach tens of thousands of Zimbabweans. International SMS gateways make this particularly cost effective."
Based on the constant various means by which the Zimbabwean government has attempted to suppress freedom of expression, together with the state broadcaster's political bias, no community radio licenses and repressive media and information legislation, Atwood believes there are no surprises pertaining to the blocking of Kubatana's information service.
"Kubatana – and I'm sure other organisations affected by this directive – is working to find creative ways around this issue. However, it's frustrating to have a look for 'workarounds' to deliver a service we have been able to deliver effectively until last week," said Atwood.
Atwood added: "Since the president (Robert Mugabe) announced Zimbabwe's election date in an illegal and unconstitutional manner in June, it has been clear that Zimbabwe's 2013 election will be flawed.
"Whilst the country hopefully will not experience a recurrence of the 2008 violence, we are experiencing systematic and deliberate obstruction of the democratic electoral process."
Furthermore, Atwood pointed out issues pertaining to the electoral laws being amended for the election, which includes the absence of the ward-based registration constitution guarantees, the holding of a nomination court before the process of voter registration, a "chaotic" special voting process, delays with the release of the final polling stations list and delays in the release of the final voters' roll.
"Trying to block international bulk SMS gateways during the election period is just one more example of Zimbabwe's democratic process being obstructed and is just one more example of [the] selective application of Zimbabwe's new constitution," concluded Atwood.