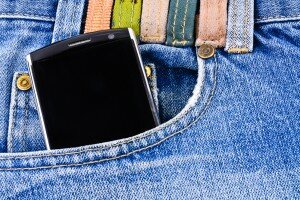 Kenyans living on less than US$2.50 a day, or at the bottom of the pyramid (BoP), often forgo an expenditure to afford mobile phone credit, according to a new survey.
The report, dubbed 'Mobile Usage at the Base of Pyramid in Kenya', says 60 percent of those living at the BoP have access to mobile phones, but with few using phone applications rather than M-Pesa.

This is attributed to lack of awareness of marketing campaigns, confusion about the difference between applications, phone functionalities, Internet use and challenges in the use of USSD/SMS applications.

The survey found that one in four Kenyans at the BoP use Internet on their mobile phones, with a majority of them taking advantage of promotional offers to use highly limited Internet access for free, examples including Essar Yu's Free Facebook browsing and Orange Kenya's Free Wikipedia access.

The majority of the respondents said they had earned money through their mobile phone, and that the phones made them more reachable.

In technology use, the report stated: "More educated respondents have a higher likelihood of technology usage. Most respondents without any formal education did not send SMS messages, browse the Internet on their mobile phone, nor use M-PESA as much as their educated counterparts."

The report further stated that the most desired information among those at the BoP is health information and education, suggesting that they lack information on the increase in the development of ICT applications tackling issues in the health and education.

The survey was carried out by iHub Research in collaboration with Research Solutions Africa and infoDev. It was aimed at finding out how people at the BoP use their mobile phones on a daily basis. A similar study was also carried out in South Africa.