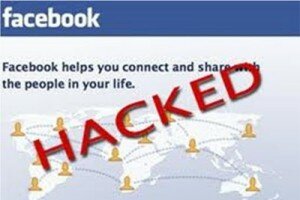 http://hellogiggles.com
The Facebook fan page of Samsung Mobile Nigeria has been hacked, with the latest administrator post on the page reading "I am a Muslim and I want you fanpagen to behold back manager really".
Nigerian Technology Blog OTEKBITS earlier this morning reported unusual posts by Samsung Mobile Nigeria on their own Facebook Fan Page.

OTEKBITS reported: "Their first post appeared to be a lucid question — "whose fanpage was this" — it asked, without a question mark. Shortly afterwards, they let loose with a stream of half literate gibberish."

This week HumanIPO reported on a Facebook Password Reset Vulnerability which Facebook had acknowledged and later fixed. It seems likely that the hacker could have used this exploit before it was patched.

The vulnerability involved being able to reset another Facebook user's password without having to know their previous password, thus allowing one to "take over" their Facebook account.

The only acknowledgement or statement from Samsung Mobile Nigeria is a tweet a few hours after the fan page had been hacked that read: "@SamsungMobileNG Dear Samsung Nation. Thank you for your observation. Working on it and will let you know when the facebook page is restored."

At the time of publishing, the Samsung Mobile Nigeria Facebook Fan Page appeared to still be under the control of the hacker as none of the hacker's posts had been deleted nor an apology made to the more than 168,000 Facebook fans.