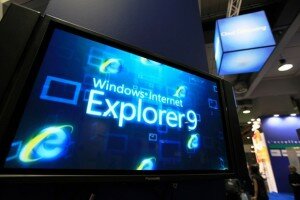 Image: wired.co.uk
Microsoft is today expected to release a new Internet Explorer patch for its older browser versions, which have reportedly experienced memory corruption issues, days after Google patched its browser Chrome to secure it from vulnerabilities.
According to Microsoft, Internet Explorer will undergo patching as it is currently susceptible to attackers who can easily deliver malware to a victim's computer via a drive or by download -- loading a website with attack code to deliver malware should victim access website.
The decision comes days after Microsoft released a 'quick fix' or emergency patch, as it lacked a more permanent patch with the browser experiencing high risks.
"While we have still seen only a limited number of customers affected by the issue, the potential exists that more customers could be affected in the future," said Trustworthy Computing group manager Dustin Childs.
Microsoft's efforts come days after Google upgraded Chrome by patching 24 security vulnerabilities.
According to Google, the upgrades were expected to improve Chrome's startup performance, improve its V8 Javascript engine speed as well as boost support for Math Markup language (MathML). The improvements are expected to boost its V8 Javascript speed on Chrome 23 by 26 percent.
Coincidentally, competitor browser Mozilla also announced that its enhancements on Javascript had led to speed increments of 25 percent.
Apart from Chrome 23, Google further patched 11 high-risk vulnerabilities on Chrome 24.