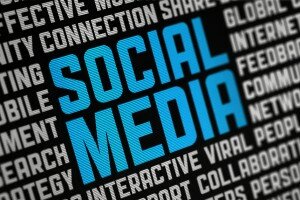 A social media expert has declared unrealistic the proposition that the Nigerian government should regulate access to and the use of social media in Nigeria.
Obi Asika, Chief Executive of Dragon Africa, Obi Asika, believes the onus rests more on people being more responsible while using social media.

"I do not believe you can actually regulate or control social media, breaking news is breaking news," he said.

Speaking exclusively to HumanIPO in Lagos, Asika, who is also the chairman of the Lagos Social Media Week event being held in February, said while the various crimes that have been associated with social media are unfortunate, it is people that commit the crimes and not the networks.

According to the expert, a major issue that social media regulation would contend with is privacy.

"In this new age issues of privacy and libel are going to become critical and I expect the forward looking lawyers to begin to search their beam light on some of these issues," Asika said.

HumanIPO reported last week the Nigerian National Orientation Agency (NOA) announced the government is not pursuing any form of policy to exert control over access and use of social media.

The clamor for social media control stemmed from increasing rates of cyber crimes that are being carried out on popular social media sites including Facebook which has led to several arrests. One such arrest reported was the fake doctor who was apprehended by law enforcement officers.

The fake doctor was accused of duping unsuspecting friends he met on social media under the guise of helping them secure federal government appointments.

To combat the increasing incidents of social media-associated crimes, the NOA said it will be championing several campaigns that are targeted at encouraging them to put the social media to good use such as education and networking.