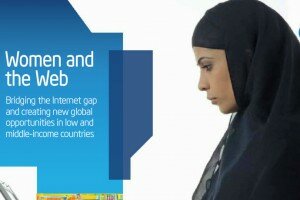 Low Internet penetration among women and girls in developing countries is a major decelerator of their development and education, according to a new report by technology firm Intel.
The report, titled "Women and the Web", argues for the need to double the number of women and girls online in developing countries, including in Sub-Saharan Africa, from 600 million to 1.2 billion in 3 years.

On average, nearly 25 percent fewer women than men have access to the Internet across the developing world, and the gender gap soars to nearly 45 percent in regions such as Sub-Saharan Africa, according to the report.

The study found that one in five women in India and Egypt believes the Internet is not appropriate for them.

"There is wide acknowledgement around the globe that women's empowerment is a basic issue of social and economic justice and also essential to wider social progress and sustainable development," Michelle Bachelet, under-secretary-general and executive director of UN Women, said.

The report also highlights that lack of female access to the Internet has a negative impact on their economic situation. Nearly half of the respondents said they used the Web to search and apply for jobs, with 30 percent using it to earn additional income.

"This report demonstrates that expanding access to the Internet and technology for women and girls is critical to their improved education, increased opportunity and ability to foster entrepreneurship in countries around the world," she added.

The report includes findings from 2,200 women and girls living in urban and peri-urban areas of four countries, including Egypt, India, Mexico and Uganda. Intel has made its commitment to women and girls by providing them with opportunities for quality education and personal growth.