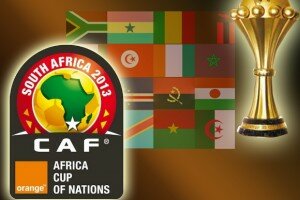 mtnfootball.com
Satellite operator Spacecom will provide broadcast capacity for the coverage of the Africa Cup of Nations (AFCON) via its AMOS-5 satellite fleet, the latest time the company has been selected to broadcast a major sporting event.
Spacecom revealed that it had been selected for broadcasting, confirming that the AMOS-5 satellites would be beaming coverage of all of the AFCON matches in high-definition (HD).

"Sports entertainment is spectacularly popular and a growing sector in the broadcast field, especially in South Africa," said Eyal Copitt, Spacecom's senior vice president of sales for Africa and Asia, announcing the company's role in the football tournament.

The AMOS-5 fleet – located at the 17°E orbital position - has been used to cover multiple sporting events, including the recent 2012 Olympic and Paralympic Games, coverage of which the satellite fleet beamed to Africa. AMOS-5 was also used to beam the 2012 South African Super Rugby Games.

Operating with a C-Band and three Ku-band beams, AMOS-5 is able to cover the entire African continent, connecting Africa to Europe and the Middle East.

AFCON will kick off tomorrow, January 19, with a match between host team South Africa – locally known as Bafana Bafana – and Cape Verde. The final will take place on February 10 in Johannesburg. The intermittent matches will be played in stadiums in five cities around the country, with Spacecom beaming coverage from all locations.

Satellites are increasingly being identified as a potential solution to a number of connectivity problems in Africa – given their capability to beam across wide expanses of territory that may not have on-the-ground infrastructural capacity.

Recently, South African telecommunications companies have begun trialling satellite connectivity solutions for rural areas, as the country currently has expansive regions unequipped with fixed-line telecommunications connections and rolling out such infrastructure would be both costly and time-consuming.

Early results from trials with rural agricultural communities have been positive, highlighting the potential role satellites technology may have in bridging connectivity gaps in Africa.