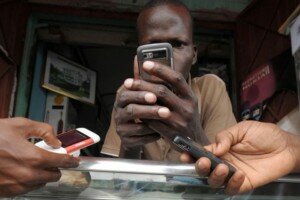 globalpost.com
African PR and communications firm Nyota Media has announced its findings on the areas of opportunities in the continent's mobile industry.
Rudy de Waele, the founding partner of the firm, said there are four opportunity markets for players in the mobile industry in Africa. According to Nyota Media, due to the huge amount of growth in the continent, many business and entrepreneurial opportunities are yet to be fully exploited by players in the industry.

The report states that the next frontier of opportunity is in the three to four billion people with mobile phones but with limited or no internet connection.

Social media apps

Applications such as Motribe and Mxit have shown great potential in the need for social media platforms specifically for mobile phones.

The report goes on to highlight the biNu application that transforms feature phones into smartphones. Founded in Australia, the platform has seen a lot of visits from African nations where feature phones are still very common despite the inroads by smartphone players such as BlackBerry and iOS.

Content

The next set of opportunities lies in content -- even with the limited local content on the continent, especially on the mobile Web. The report highlighted successes such as Iroko Partners and Afrinolly, which have received thousands of visitors and downloads respectively.

mCommerce

The third opportunity, according to Nyota Media's report, lies in mCommerce, where various applications that bring eShopping on the mobile phone exist.

Education

The final opportunity is in education. There has been a lot of innovation around education and how to make it more digital. Projects such as E-Limu and Kytabu aim to provide low cost tablets that will host educational material and make it cheaper for children to access quality education.