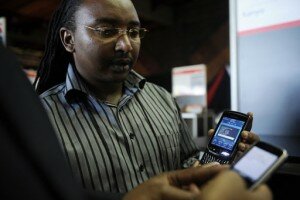 http://sabahionline.com
IBM is searching for skilled techies from American universities to staff its African research lab in Nairobi, potentially locking out young Kenyans.
The tech giant opened a research lab in the Kenyan capital last year, and has been partnering with Kenyan universities to help train quality local techies.

Yet the company is looking for IT experts finishing doctorate degrees to take jobs as mobile app developers or data scientists, locking out Kenyan techies who primarily only have one degree or are self-taught. A Master's Degree and at least five years professional experience are the company's minimum requirements.

"We are aiming to hire world-class scientific talent with expertise in mobile technologies, statistical analysis, data mining, human-computer interaction and other domains," says IBM in a memo copied to Stanford University, seen by Business Daily.

A study by the Kenya ICT Board in 2011 found companies did not consider Kenya-educated ICT graduates to be of the right standard to staff tech organisations, meaning many opted to look abroad for staff.

IBM's move may be interpreted as further evidence of this, in spite of government efforts to bridge the skills gap. The Kenyan government is to invest KSh170 million (US$2 million) in the research lab project over the next five years.