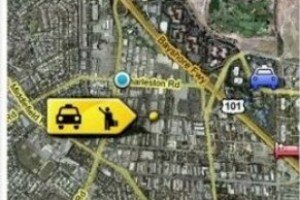 Source: HumanIPO
South African taxi ordering solution Zapacab is set to launch before April this year, seeking to provide reliable and efficient taxi services on the streets of Cape Town.
Zapacab aims to transform the current model of taxi ordering, where group affiliated drivers are obliged to operate through a centralised despatch system.
"We are looking to enrich the current despatch service and empower the customer," founder Paul Donner told HumanIPO.

Zapacab is one of nine startups part of the 88mph accelerator programme in Woodstock, Cape Town.

The web-based service will only become active for operation within the next two to three weeks.

A first for Africa, the process is activated through a customer request for a driver, after which drivers within the nearest 10 kilometre radius will be notified of a potential job.

The first responding cab driver's offer will pop up on the requesting customer's screen, after which the client can respond and accept.

Accessible through mobile as well, the service will be free for customers and the driver will be charged a percentage commission rate.

The primary market is the private transport industry in South Africa.

"There is a functionality that we added that actually tracks the taxi as he's driving towards you, which I haven't seen in the market," Donner said.