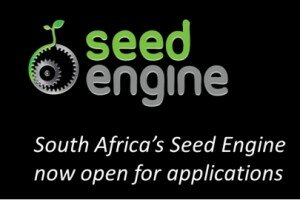 image:acceleratorgazette.com
Seed Engine, a venture capital fund and startup business accelerator, has launched in Johannesburg, South Africa to "bring a new class of venture capital to South Africa" and enable entrepreneurs to develop their ideas, skills and ambitions towards "successful and sustainable commercial realities."
Seed Engine is also giving entrepreneurs the chance to pitch to its investor networks in the UK and the US markets.
The accelerator has opened applications for its first acceleration programme of 13 weeks for R100,000 (about $11.5k US) seed fund per venture and a 20 percent stake in return. Startups have until November to apply for the February 2013 accelerator program.
Seed Engine describes itself as a business accelerator, comprising of seasoned entrepreneurs and venture capitalists, mentors and business coaches. The entrepreneurs will be accelerated in the firm's workspace and exposed to mentors to propel their innovative, robust and disruptive business concepts into full-blown investable businesses.
The entrepreneurs have to be creative, tenacious, passionate and hungry, and upon the completion of the acceleration programme there will be a demo day like pitch to a room full of ready and wanting investors looking to join them.
According to the Seed Engine, the investors are part of the Seed Engine Angel Network who are looking for investment opportunities.
Marc Elias and Brad Shorkend, Jacqui Meyersfeld and Jeff Miller run the seed fund.
Redwood Capital and Tiber, all passionate about entrepreneurship and contributing to the creation of jobs in South Africa are partners with Seed Engine.