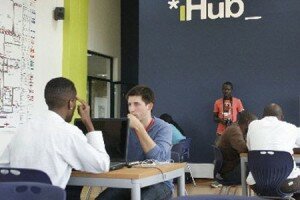 Image: businessdailyafrica.com
Microsoft has announced a strategic cooperation with Kenyan startup incubators m:Lab East Africa and iHub that will make it easier for developers to access software and capital.
The partnership will see cooperation in several projects including supporting startups with BizSpark memberships, trainings, partnerships, business networking and capital investment opportunities.
Developers in the incubation hubs will further be able to access latest events and workshops on the company's newest technologies.
Microsoft will also readily offer its new devices (windows phone and windows based tablets) for testing of applications by the developers.
The company hopes developers in East Africa can develop their skills and create relations with the software giant and utilise Microsoft contacts for international outreach as they develop their skills.
Speaking at the Africa Digital summit in Ethiopia, Microsoft's general manager for Africa initiatives Fernando de Sousa said the collaboration is meant to strengthen upcoming startups and tap into Africa's potential.
"Microsoft sees tremendous potential in African youth, developers and entrepreneurs, and we see this collaboration with iHub and m:lab as an excellent way to quickly and directly engage with these critical communities to listen to how we can best support their ambitions and goals," he said.
"It is our hope that this collaboration will help many more African start-ups become strong players in the information and communication technology sector at a global scale."
iHub managing director Erik Hersman said the partnership will help developers reach new markets by associating with a well-known brand.
"Microsoft is clearly a brand that developers and startups want to engage with, and we look forward to this collaboration, which will accelerate the development of technology across East Africa," he said.
The partnership is part of the Microsoft 4Africa initiative, designed to help developers reach global competitiveness and reach startups in Kenya, Tanzania, Uganda, Rwanda, Burundi, Somalia and South Sudan.