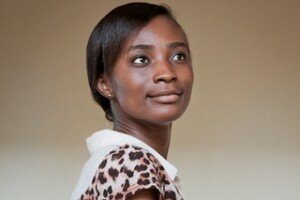 ech360ng.com
Ghanaian technology entrepreneur Anne Amuzu will take part in the Annual Fortune/U.S. State Department Global Women's Mentoring Partnership Program, where international female leaders connect for change.
Amuzu, technical lead and chief executive officer of Nandimobile Limited, was selected as one of 27 emerging women leaders to attend the programme in the United States which launched today (Tuesday) in Washington DC.
Nandimobile has attracted 80 companies as clients over a period of two years, making its mark as a growing, successful startup.
Among the participants of seventeen growing countries, women from six African countries - Ghana, Kenya, Nigeria, South Africa, Zambia and Zimbabwe - were selected.
Among the 34 picked mentors, female executives of Google, Ernst&Young and IBM will motivate and engage with the favoured group.
The programme aims to inspire the participants with leadership and business-related engagement as offered by the experienced organisers and mentors.
The purpose is "to encourage the next generation of women leaders to bring positive change to their companies and communities," the programme report stated.
In public-private partnership with Vital Voices Global Partnership, the programme is taking place for the eighth time this year.