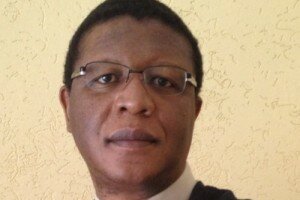 Ngoni Simelane, head of technology and innovation at Standard Bank. (www.twitter.com)
The "gorillas" of Mastercard and Visa will in the future no longer be needed because of the direction of banking and payment solutions in the cloud, according to a technology chief at South Africa's Standard Bank.
Ngoni Simelane, head of technology and innovation, presented a new payment solution currently under construction at the bank to the Cloud World Forum Africa conference in Johannesburg yesterday.
Simelane made reference to digital currencies such as Bitcoin as an indicator of the way money is moving and said Visa and Mastercard were taking the threat seriously.
Regarding cloud payments, Simelane said: "We believe it is a storm which is going to change the world and shape the world."
Standard Bank is currently constructing 'Open Pay', which Simelane claims is a drastic step forward from mobile money and near field communication (NFC).
He said: "Payments has gone through phases. First there was the barter system, then a cash world and now we have gone through a digital era where people can transfer around. We have just entered the cloud era."
Although Mastercard and Visa are not "true" cloud innovations Simelane said. They are "just services people pay for".
The innovation chief said while mobile money ends up becoming physical because a user needs to buy a token or present something of value, a cloud solution would release or issue an instruction that entitles the payee and receiver to a value.
He added: "The world is starting to ask the question 'Is NFC really the future of mobile payments?'
"When I use NFC it dumbs down my phone to a credit card. A smartphone is essentially a super computer in my pocket. Virtual payments make use of the smartphone, NFC just just carries on what cards have been doing for years.
Simelane said Mastercard and Visa were very conscious of the move and were starting to position themselves so they could remain serious players.
He concluded: "With cloud payments we are proposing a new model to move away from those big gorillas - Mastercard and Visa - who came about to help those payments happen.
"Mastercard and Visa are trying to muscle their way into the space by taking the role of the operator and saying we will do this for you because we have been doing it for 40 years, but in reality they will not be necessary.
"Our proposal is to get rid of these and change the way we interact."