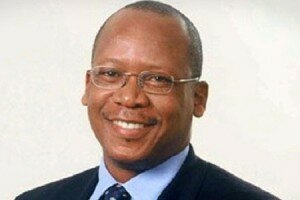 Sifiso Dabengwa, MTN Group President and chief executive officer. (www.thechiefexecutive.co.uk)
MTN Group, which operates mobile networks in 22 countries across Africa and the Middle East, has lost 1.9 per cent of its South African subscribers despite an increase of 3.2 per cent globally.
MTN revealed the statistics for the first quarter of 2013 in a statement to its shareholders.
There were 470,000 disconnections in South Africa, affected by a big net drop in its pre-paid customers. The operator actually increased its post-paid customer base by 3.1 per cent, up to 4.6 million.
MTN described the first quarter in South Africa as a "traditionally weak period".
In Nigeria, MTN added another 3.9 million subscribers, equating to an 8.1 per cent increase from the previous quarter.
Sifiso Dabengwa, MTN Group President and chief executive officer (CEO), said: "In South Africa, despite a slow start to the year, MTN maintained its market share and reviewed its market offerings to be more competitive.
"In Nigeria, MTN continued to record a good performance in a highly competitive market."
MTN Group now has 195.4 million subscribers in total and aims to make 21 million net additions during the whole of 2013.
Regarding its other major African operations, in Ghana its subscribers increased by 2.5 per cent on the previous quarter, taking it to 12 million.
In the Ivory Coast customer numbers increased by 5.8 per cent to 6.4 million.
In Cameroon subscribers increased by 2.6 per cent to 7.5 million, while Ugandan subscribers were up 3.2 percent to almost 8 million. The network broke the 8 million mark in Sudan by increasing by 4.1 per cent.