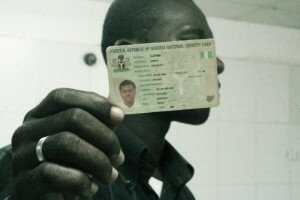 news.naij.com
A local content advocacy initiative has advised the Nigerian government to cancel the national identity cards contract awarded to MasterCard, stating it is against the promotion of local content development and puts national security at risk.
The Nigeria Content Advocacy Initiative (NiCADI) made the call in response to the announcement made by MasterCard and the Nigerian government's coordinating minister for the economy and finance minister Dr Ngozi Okonjo-Iweala that the American company will be producing 13 million branded National Identity Smart Cards for Nigerians.
Making the case for the localisation of the project, spokesperson Ken Ugbechie stated that Nigeria has several companies that can successfully undertake the project.
He said: "We are happy that high level competencies for processing and issuance of payment cards resides in eTranzact Limited, 3Line Nigeria Limited and Interswitch Limited in Nigeria. So it is inconceivable that such business should be given to an American company whose primary interest is to buffer American economy."
He revealed that Nigerian companies are already handling major MasterCard operations in Nigeria.
"We also know that all MasterCard payments processing in Nigeria are being handled competently by Interswitch, Card Technology Limited and Unified Payments Limited. Today, over 70 per cent of bank customers in Nigeria use Verve payments cards from Interswitch, Genesis Payment cards from eTranzact and Freedom Card from 3 Line Card Management Limited for their day-to-day payment transactions.
"What then is the rationale for giving the payments transactions of our National ID to MasterCard, a foreign company? We have on good authority that the combined workforce of the three Nigerian firms with competencies in payment cards system runs into over 300 high-skilled staff, whereas MasterCard can only boast of a handful of Nigerians working as marketing executives for the company."