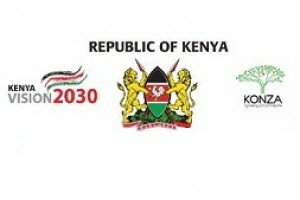 The deadline for the Master Delivery Partner 2 (MDP2) of Konza City bids has been extended to January 25 by the Information and Communication Ministry of Kenya, giving interested parties two more weeks to respond to the Request for Expression of Interest.
The original deadline was set for yesterday (Thursday).

Konza City is considered to be Kenya's ICT and technological development hub. Konza is located 60km from Nairobi, 50km from the Jomo Kenyatta international airport, 500km from Mombasa's ports and, for the time being, only 4km away from the railway and is thus considered to be in "the centre of things".

Konza will soon be connected directly to the railway system for a cost of approximately US$330 million and should be completed by 2017.

MDP2's purpose is to create a branding and marketing campaign, negotiate land leases, the conducting of a financial analysis and summary, introduce public realm guidelines and building parcel guidelines as well as manage the construction and design of public infrastructure.

The Government of Kenya and the Konza Technology Development Authority (KOTDA) will be supported by the MDP2 project through the implementation of Konza Tech City's Phase one.

"Konza is set to be one of the most successful cities in Africa, competing economically and culturally with the best cities in the world," reads Konza Tech City's website.