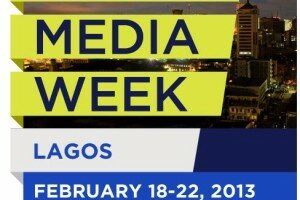 For the first time since Social Media Week was launched, an African city will host the week-long event from February 18-22.
In an exclusive interview with HumanIPO Obi Asika, Chairman of SMW Lagos, described hosting the event as a huge opportunity for Nigeria. He believes it is an ideal chance to showcase the nation.

"I think it is huge for Nigeria. It is an opportunity for people to see beyond the smog and find out more about this great country, 300 languages, 250 ethnic groups, ancient civilization and modern contemporary Africans. I think people will be shocked by the level of engagement, by the quality of people, thought leadership, and just basically good people," Asika said.

He also described the event as an opportunity for new connections to be made and the organised private sector will use the SMW to understand the potency of social media.

25 events will be held during the week at various locations across the city starting with Engaged Learning: Beyond the Classroom, organised by SchoolNet Nigeria at the Lagos e-Learning Centre.

The event is being produced by Dragon Africa and AFRIKA21 in partnership with several companies such as Goethe Institute, the British Council, Tony Elumelu Foundation, Mnet and Beat FM.

"We have many important partners and all of them have been critically important to enable us to make this happen and bring this global brand to an African city for the first time," he stated.